DUBAI, Nov 16, 2023 – (ACN Newswire via SeaPRwire.com) – The long awaited moment has arrived. During the Token Generation Event, YOURE will take the next big step in its journey. This event not only marks the official birth of the ultimate GamesCoin, but is also the moment when the gateway to the world's largest economy will open: the gaming industries.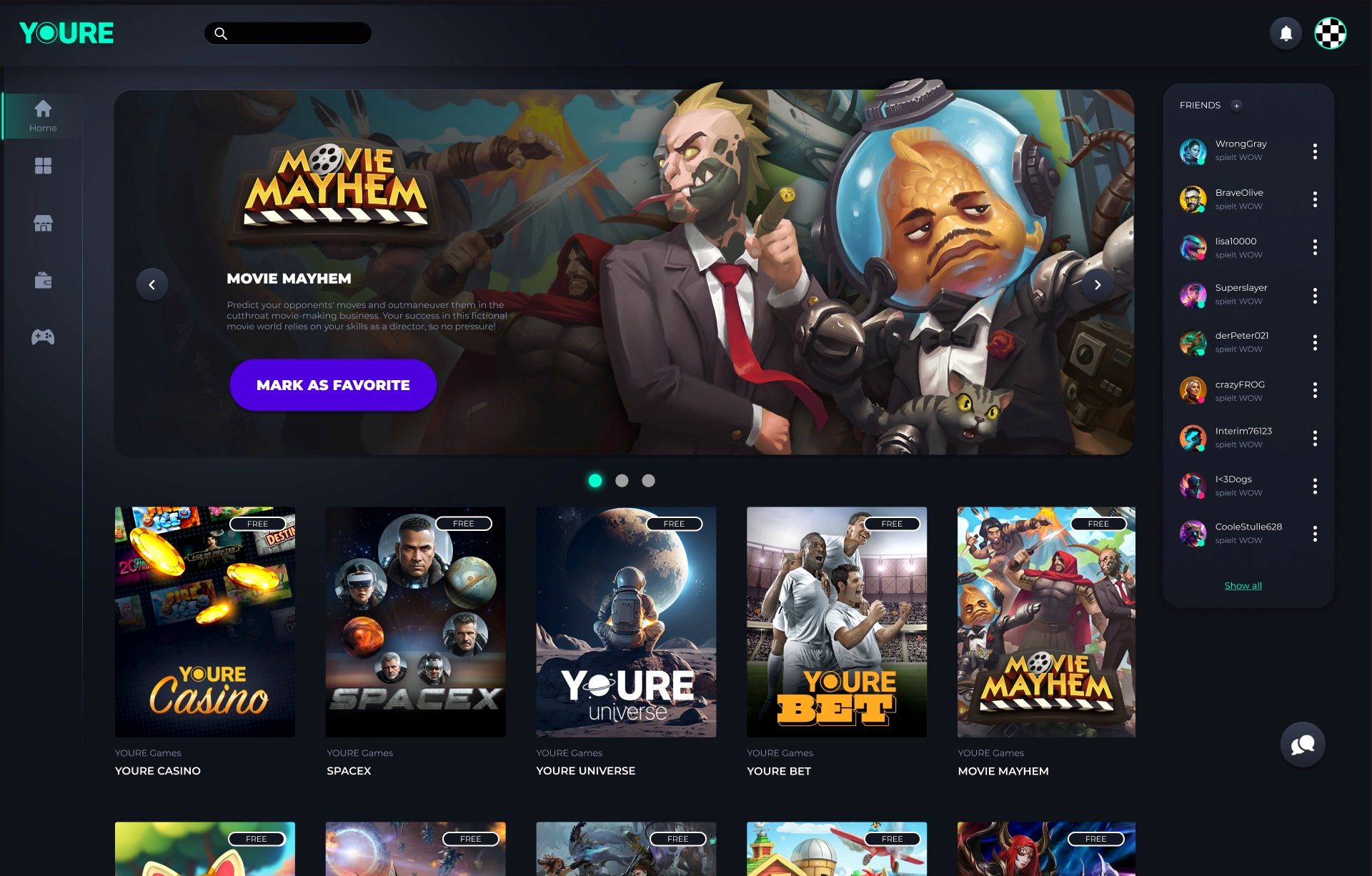 GamesCoin, originally envisioned as an ecosystem for an in-game currency, is evolving into a thriving cosmos catering to the needs of over 3 billion gamers worldwide. At its core stands the GamesCoin, around which a comprehensive ecosystem is flourishing – YOURE Games, the portal and the launch pad into the global gaming economy. It is determined to advance the simple yet brilliant vision of GamesCoin. By seamlessly integrating traditional gaming with cutting-edge blockchain technologies, a groundbreaking era of digital entertainment is emerging.
"The future of gaming is true ownership. With GamesCoin, our powerful in-game currency, and YOURE Games, our blockchain-based portal, we are redefining gaming. For the first time, gamers, developers and publishers will become true owners of their games and their successes," said Alex Suárez, GamesCoin Founder and YOURE Family CEO.
About YOURE / GamesCoin
YOURE Family, a pioneering German blockchain gaming organization, has created an innovative ecosystem around its GamesCoin that pushes the boundaries and creates a gaming world that is more immersive than ever before. Leading this revolution, YOURE Family is reshaping the gaming landscape by merging blockchain and gaming in unprecedented ways, unlocking a digital cosmos of endless possibilities. From multi-use NFT marketplaces for digital assets to cross-game promotions, the YOURE Family ecosystem offers a new frontier for the gaming industry. Players and partners enjoy seamless access to this next generation gaming experience with highly secure, compliant and user-friendly wallet technology. www.youre.net
The company, which has offices in Berlin, Hamburg, Frankfurt and Zug (CH), is celebrating this event at the luxurious Mandarin Oriental Jumeira in Dubai, a fitting venue for this momentous occasion, together with 130 invited guests from the gaming and blockchain industry around the globe.
For media inquiries, please contact:
YOURE Family GmbH
Christian Schön
Chief Communications Officer
c@youre.net
Copyright 2023 ACN Newswire via SeaPRwire.com.