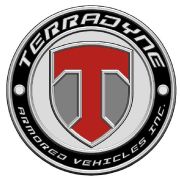 NEWMARKET, ON, Nov 10, 2023 – (ACN Newswire via SeaPRwire.com) – Terradyne Armored Vehicles Inc. successfully completed the final vehicles ordered by the Ukraine Ministry of Health through the State Enterprise Medical Procurement of Ukraine.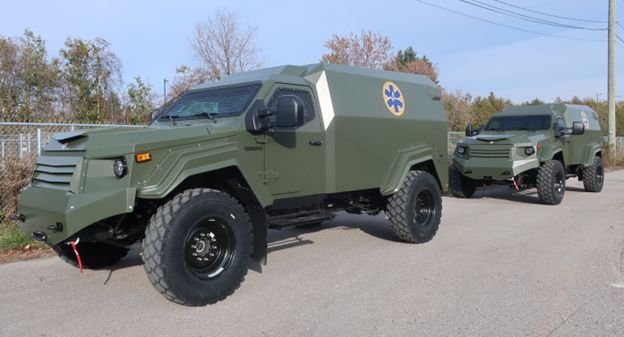 Durward Smith, President and CEO of Terradyne, commented, "Dealing with the State Enterprise Medical Procurement team was nothing but professional. The entire process was transparent and open from beginning to end. Ukraine can be proud of what this team has accomplished."
The vehicles, 13 in total, were funded through United 24 (www.u24.gov.ua), which is a fund-raising initiative of President Zelensky. Protection levels are according to NATO STANAG 4569 level II, which means they can stop armour-piercing bullets. In addition, they come equipped with run-flat tire technology, winches, NATO stretchers and can transport multiple wounded personnel sitting or in stretchers across rough terrain.
According to Oleg Klots, Head of Logistics Department, State Enterprise – Medical Procurement of Ukraine, "Terradyne has been great to deal with and once we received the first vehicle, it was beyond our expectations. It was absolutely perfect. These vehicles will be critical to evacuate injured soldiers and civilians from dangerous areas. They will definitely save lives."
Terradyne is a recognized leader in the light tactical wheeled / SWAT / light MRAP / rescue and evacuation vehicle product range with many governments and police/law enforcement agencies around the world choosing Terradyne due to superior ballistic and blast protection along with a long-standing reputation for quality made products. Terradyne headquarters is located just north of Toronto, Ontario, Canada.
Click here for information and company contacts for the Gurkha armored car (terradyneinc.com).
Contact Information
Lucus Witzke
Sales Manager
info@terradyneinc.com
905-895-1010 ext. 710
Copyright 2023 ACN Newswire via SeaPRwire.com.