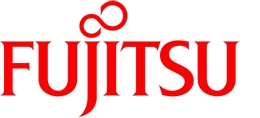 TOKYO, Sep 26, 2023 – (JCN Newswire via SeaPRwire.com) –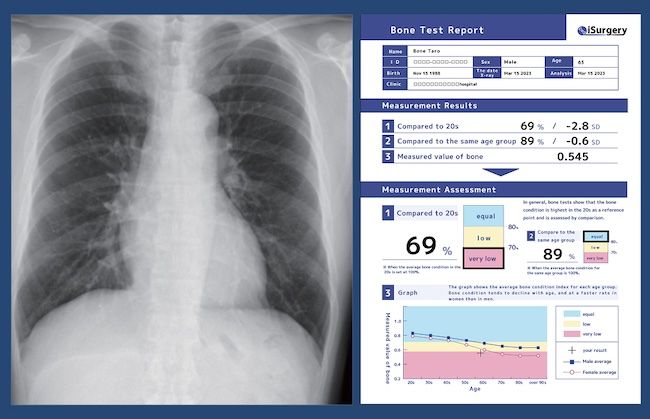 Image of analysis and inspection by AI medical device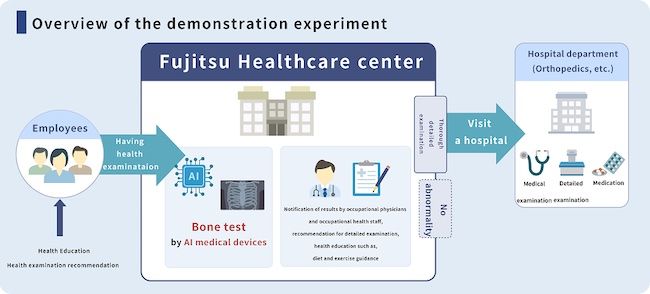 Overview of the demonstration experiment
TOKYO, Sept 26, 2023 – (JCN Newswire via SeaPRwire.com) – Fujitsu Limited and iSurgery Co., Ltd. today announced that they will conduct a field trial as part of their "bone health promotion project" from October 2023 to March 2025 in collaboration with the Department of Orthopaedic Surgery at the Jikei University School of Medicine (https://www.fujitsu.com/global/about/resources/news/press-releases/2023/0926-01.html#footnote1">1), to verify the practicality of bone assessments (https://www.fujitsu.com/global/about/resources/news/press-releases/2023/0926-01.html#footnote2">2) conducted with chest radiographs and the effects of this approach in changing Fujitsu employees' attitudes and habits around health. This marks the first time in Japan that an employer is focusing on the improvement of this aspect of its employees' health during their examinations through this novel use of chest radiographs for bone assessments.
In this demonstration, the project group will utilize iSurgery's AI medical device, the medical image analysis software Chest Bone Indicator (https://www.fujitsu.com/global/about/resources/news/press-releases/2023/0926-01.html#footnote3">3) (AI medical device), to assess bone health from chest radiographs and notify the results of health examinations for Fujitsu Group employees. The project group will recommend that employees undergo a thorough examination by a medical specialist based on the results of the evaluation. Regardless of the results of the evaluation, the project team will also provide health guidance for prevention by utilizing the basic knowledge on bone health provided by the Jikei University School of Medicine.
The project group will assess whether these measures have resulted in changes in employees' awareness of osteoporosis prevention and health, as well as changes in health-related habits, through surveys and other means, and will examine the usefulness of the company's bone-health promotion measures for employees.
In the future, based on the results of this field trial, the project group will formulate a cost-effective method for implementing bone health promotion projects by realizing efficient evaluation in company health examinations, leading to the early detection and treatment of osteoporosis and osteoporosis reserve groups, as well as improving the well-being of employees and solving health problems facing an aging society.
Osteoporosis: a growing social challenge in Japan
In Japan, where the demographic trends mean have led to a graying population, there are an estimated 12.8 million people with osteoporosis. Nevertheless, the screening rate for osteoporosis remains stubbornly low at around 5%, and an alarming 80% of osteoporosis patients are not receiving treatment. When left untreated, osteoporosis can lead to fractures and conditions requiring long-term care, and the total cost to society of medical care and long-term care is estimated to be about 1 trillion yen.
As part of its health management policies, Fujitsu is working on forward-looking health management themes, such as improving work productivity and quality of life through the improvement of headaches and back pain, for which complaints from employees are increasing. In January 2023, under the supervision of Mitsuru Saito, Professor and Chairman of the Department of Orthopaedic Surgery at the Jikei University School of Medicine, the Fujitsu Group conducted an e-learning course for all employees in Japan called "Learning from Low Back Pain: Physical Activity and Leg Health," with the aim of providing them with the knowledge necessary to maintain and improve the health of their employees. The employees' understanding of the course was 96.3%, so the bone density test proved to be effective as a countermeasure against bone health problems. However, because the measurement of bone density uses special testing equipment, the number of laboratories that can perform the test is limited and expensive.
The AI medical device provided by iSurgery uses photos taken by the company's chest radiograph examination, which allows the assessment of bone condition without the need for bone densitometry, so the three organizations decided to work together on a field trial.
Outline of the "bone health promotion project"
In this trial, chest radiographs of Fujitsu Group employees who received health examinations will be analyzed by the AI medical device and bone assessments will be conducted. Fujitsu's occupational physicians and occupational health staff will explain bone conditions, provide health education and health guidance to employees, and encourage them to take healthy action. Depending on their condition, staff will recommend the employee to undergo consultation or a more thorough examination. Changes in employees' health attitudes and habits will be measured by questionnaires and other means to verify the usefulness of the bone-health promotion measures taken by companies for employees. In addition, the data obtained through this project will be compared with national and international epidemiological data, such as the prevalence of osteoporosis and the detailed examination rate for osteoporosis, to verify the medical validity, and the effectiveness of bone assessment through the utilization of chest radiographs will be summarized academically.
Implementation Period: October 2023 to March 2025
Target group: Approximately 30,000 employees of the Fujitsu Group received health examinations at the Fujitsu healthcare center in Kawasaki.
Contents:Assessment of bone status and notification of results from AI medical deviceRecommendations for consultation and thorough examination based on bone condition evaluation resultsConducting video seminars, dietary guidance, and nutrition guidanceQuestionnaire on the stage of behavior change, confirmation and verification of examination results (osteoporosis and bone density measurement results) of persons undergoing thorough examinationExpected outcomes:Notification of results of bone assessment of employees, education on bone health, improvement of health awareness through guidance, and change of health behaviorEarly medical visits and intervention for treatment of employees at risk of osteoporosisRoles of each company:
Fujitsu: Establishment and operation of a system to implement diagnostics and notification of results as the implementer of health examinations. Implementation of education and health guidance after implementation of health examination.
iSurgery: Providing AI medical device and helping to establish an appropriate implementation structure, providing dietary and exercise guidance information.
Jikei University School of Medicine: Giving expert advice to verify adequate clinical and academic significance, conducting video seminars on basic bone knowledge and prevention methods, providing dietary and exercise guidance, and conducting academic presentations.
Future Plans
Fujitsu provides a variety of health support to its employees to improve their work productivity, revitalize individuals and organizations, and lead to sustainable well-being. In addition, iSurgery aims to promote bone assessment in health examination for employees in companies and improve the bone health of employees to achieve a future where they can work well forever.
[1] The Jikei University School of Medicine :Address: Minato-ku, Tokyo; President: Senya Matsufuji
[2] Bone assessment :Deep learning image analysis technology can be used to analyze bone conditions from chest radiographs and compare them with younger age averages and age groups, leading to early detection of osteoporosis.
[3] The medical image analysis software Chest Bone Indicator :Software developed by iSurgery, which uses deep learning to analyze chest radiographs images and bone conditions. It is possible to examine the condition of bones without additional examination time, labor and exposure. It can be installed anywhere with an X-ray machine, and analysis can be completed with a single click from an existing medical image management system screen. You can significantly increase testing without spending a lot of space, people, or time. It obtained pharmaceutical approval in Japan on April 18, 2023 (Medical Device Certification Number: 305ADBZX00032000).Related Linkshttps://www.fujitsu.com/global/imagesgig5/fujitsu-group-health-statement_en.pdf" data-uw-pdf-doc="" data-uw-pdf-br="2″>Fujitsu Group Health Statementhttps://www.fujitsu.com/global/about/csr/wellbeing/">Well-beinghttps://www.fujitsu.com/global/about/csr/health/">Health Well-beinghttps://www.isurgery.tech/">iSurgery Co., Ltd. (Japanese language only)About Fujitsu
Fujitsu's purpose is to make the world more sustainable by building trust in society through innovation. As the digital transformation partner of choice for customers in over 100 countries, our 124,000 employees work to resolve some of the greatest challenges facing humanity. Our range of services and solutions draw on five key technologies: Computing, Networks, AI, Data & Security, and Converging Technologies, which we bring together to deliver sustainability transformation. Fujitsu Limited (TSE:6702) reported consolidated revenues of 3.7 trillion yen (US$28 billion) for the fiscal year ended March 31, 2023 and remains the top digital services company in Japan by market share. Find out more: https://www.fujitsu.com/">www.fujitsu.com.
About iSurgery
Our vision is to "reduce fractures and the need for nursing care through early detection and early treatment of osteoporosis patients, thereby extending their healthy life expectancy." With this vision, we are developing an AI medical device that tests for osteoporosis from chest radiographs. We aim for a future where anyone, anywhere, can easily receive an evaluation for osteoporosis. Through the digital transformation (DX) of osteoporosis care, we aim to make breakthroughs in addressing the longstanding issues faced by an aging society.
Press Contacts
Fujitsu Limited
Public and Investor Relations Division
https://www.fujitsu.com/global/about/resources/news/presscontacts/form/index.html">Inquiries(https://bit.ly/3rrQ4mB">https://bit.ly/3rrQ4mB)
iSurgery Co., Ltd.
Public Relations Department
E-mail: info@isurgery.site" data-uw-rm-vglnk="" aria-label="send an email to info@isurgery.site">info@isurgery.site
Copyright 2023 JCN Newswire via SeaPRwire.com.